We have put in place a simple and easy method for you to generate a quotation via our self-service quotation generation feature, at your convenience.

Just follow the steps below:
Register an account with us if you do not already have one.
Once your account has been created, start filling your Shopping Cart with items that you wish to add to the quotation by clicking on "Add to Cart" in the individual pages of the products.
When all items that you need are in the Shopping Cart, double check the quantities for each individual item.
Once done, click on "Proceed to Checkout".
Select or enter your Delivery Address, and click on "Continue". Please make sure that the delivery address is accurate as it will affect the delivery date.
Select your preferred delivery date(s) and time(s), and click on "Continue".
Our system will prompt you to select a payment mode. DO NOT select any payment mode. Instead, hold down

CTRL

+

Space

on your keyboard (or

Shift

+

Control

+

Command

+

Space

if you are using a Mac). A button titled "Download Quotation" will appear. Click on that button.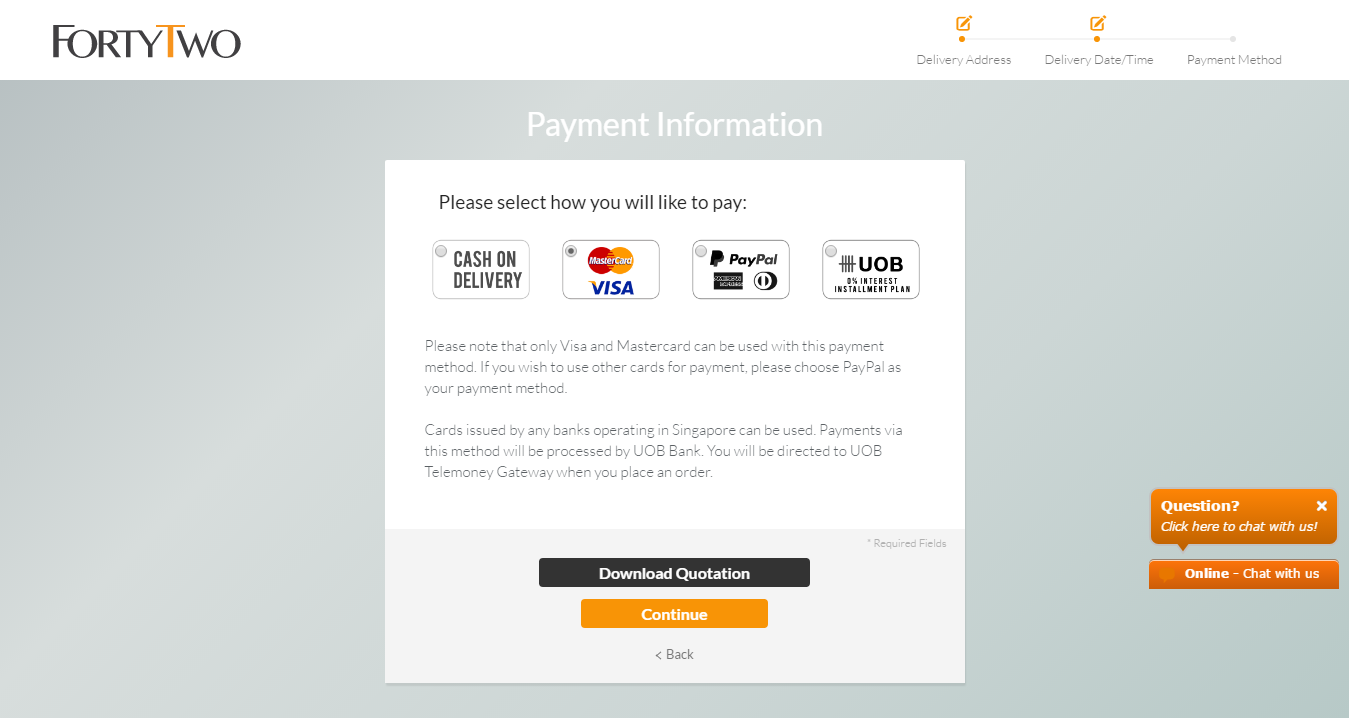 8. A quotation document in PDF format should start downloading.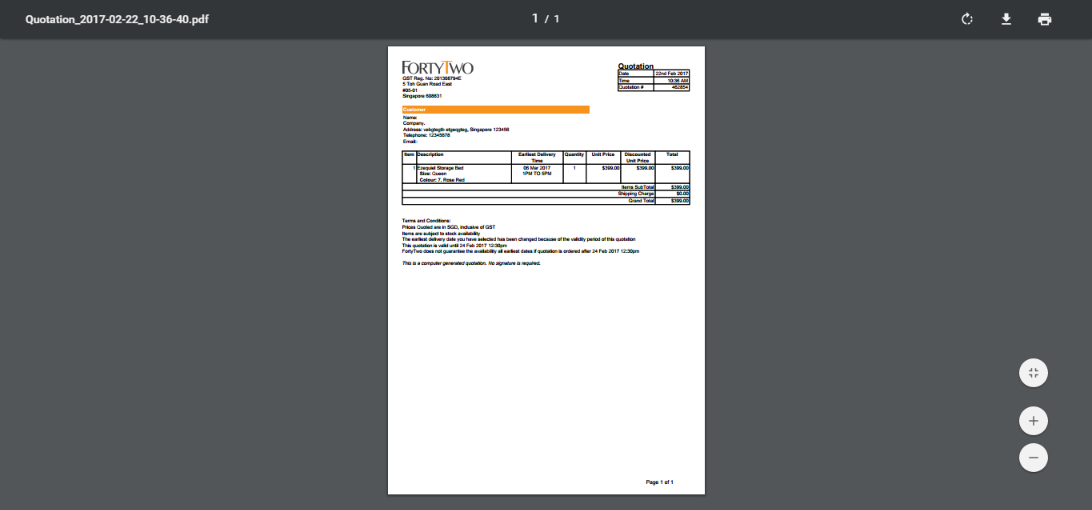 Quotations generated will only be valid for 3 days from the date they were generated. Should you wish to renew the quotation, you can repeat the same steps to have a new quotation generated.

We do not provide any Purchase Order when you wish to confirm the order. Instead, kindly place the order online directly by submitting your order instead of generating a quotation.

You will receive an order acknowledgment email almost immediately upon successful placing of order. If you wish to obtain a tax invoice for your order, please contact us and submit a request to have the tax invoice sent to you.

If cash payment applies to your order, full payment in cash upon delivery/self-collection will be required. We do not accept payment in instalments or term. If you wish to pay via monthly instalments, please select an instalment payment plan from one of our partnering banks upon Checkout when you make your payment. Instalment payment plans are available to qualifying orders only.